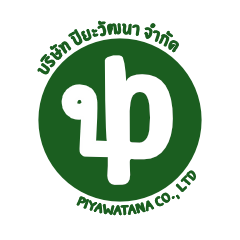 Piyawatana Co., Ltd.
Better Education, Better World
Piyawatana Co., Ltd. is a social enterprise based in Thailand co-founded by two independent educators, Dr. Thawatchai Piyawat and Dr. Jantawan Piyawat.
Piyawatana aims to develop tools and technologies that help bring better education to Thailand and the world. Currently, Piyawatana provides the following services.
ClassStart is the de facto public online Learning Management System (LMS) for Thai schools. It is developed and tailored to Thai education system and practices. Teachers and students only need smartphones for its Android app or desktop computers with internet access to fully utilize this cloud-based service for free.
GotoKnow is the most-visited educational website in Thailand, according to TrueHit.net. GotoKnow focuses on being the everlasting repository of practical knowledge of its users. This blog service for educators, public servants, and social workers has been around for more than 15 years and is still going strong even with the changes of technologies and social media during the years.
Piyawatana Co., Ltd.
38, Soi. Kamling, Taveerat Road, Khohong,
Hatyai, Songkhla, Thailand 90110
Email: [email protected]
บริษัท ปิยะวัฒนา จำกัด
38 ซ.แก้มลิง ถ.ทวีรัตน์ ต.คอหงส์ อ.หาดใหญ่ จ.สงขลา 90110
---